The Slovak Centre AICT in cooperation with the Theatre Institute prepared a conference entitled Contemporary Drama and Performative Space: From playwriting to Immersive Theatre. It took place on 11-12 May 2017 at the University Library in Bratislava.
The conference was addressing the relationship between the new drama of the 21st century and the contemporary theatre from the point of view of performative space. Rather than being a variety of literature adaptable for performance, contemporary drama is more and more a form of performative writing in itself. It often becomes an experience of theatricality enforced from page to stage. The text and the show inhabit a continuous space, and the ultimate horizon of the imaginative experience of the playwright/director is the spectator's perception of their stage work. This is a new form of immersive theatre, an adventure that redefines an artistic language traditionally divided between playwriting and directing, between textuality and performativity. How is theatrical space shaped by the aesthetics and the content of new drama? How does the dramaturgical space translate into the performativity of the actual space of what Grotowski called the "encounter between the actor and the spectator"? How does the spectator's simple relationship with theatrical space evolve into an immersive exploration of the stage universe?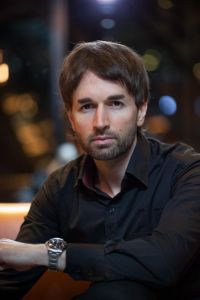 Octavian Saiu is a scholar and professional theatre critic. He holds a PhD in Theatre Studies from National University of Theatre and Film (NUTF) and another one in Comparative Literature from the University of Otago in New Zealand. He completed his Post-Doctoral Research in British Literature (Modernism) and has been awarded his Habilitation in Theatre and Performing Arts. He teaches in the Theatre Studies Department of NUTF, the Doctoral School of 'Lucian Blaga' University, Sibiu and the Centre of Excellence in Image Studies of the University of Bucharest. He was Visiting Fellow at the University of London, School of Advanced Study, and is Visiting Professor at universities in Tokyo and Lisbon. He has offered Master Classes at other universities in Europe and Asia, as well as the Grotowski Institute. He has been actively involved, as Conference Chairperson and Invited Speaker, in several worldwide theatre events and academic conferences in North America, Australasia and Europe, including the 2016 Theatre Olympics and Edinburgh International Festival, where he was Chair of the Samuel Beckett Conference in 2013. Since 2004 he has been Chair of the Conferences of Sibiu International Theatre Festival. He is Adjunct Secretary General of the International Association of Theatre Critics (IATC) and President of the Romanian Section of IATC. He has published articles in several international journals, as well as eight books on theatre. He received the Critics' Award in 2010 and the Award of the Union of Theatre Artists (UNITER) in 2013. His most recent publication in English is the monograph, Hamlet and the Madness of the World (2016).
Zuzana Uličianska – organiser
is a theatre critic, journalist and playwright. After graduating from Technical University in Košice, from 1992 to 1994 she studied public administration at Academia Istropolitana. She took a course in political science at London University's Birkbeck College. She has also taught at the Theatre Department of the Academy of Performing Arts in Slovakia. In 1996 she studied at the International Summer School for young playwrights at London's Royal Court Theatre. She has also worked for the theatre journal Teatro, Divadlo v medzičase as well as the weekly Domino. In 1996 she initiated the Dosky (Boards) theatre award, which she continues to curate. Since 2004 till 2016 she was a staff writer for the daily SME, mainly covering the arts. She chairs the Slovak section of the International Association of Theatre Critics (SC AICT). Actually she is a Head of the PR Department of the Theatre Institute.
Keynote Address
Jarosław Fret is a founder and leader of Teatr ZAR, theatre director and actor. He is Director of the Grotowski Institute, lecturer at the PWST National Academy of Theatre Arts in Kraków (Branch in Wrocław) and President of the Board of Curators of the European Capital of Culture Wrocław 2016 and Curator of its Theatre Programme.
In 1999–2003 he organized a series of expeditions to Georgia, Armenia and Iran, conducting research into the oldest forms of religious music of Eastern Christianity. In the following years, together with members of Teatr ZAR, he led expeditions to Mount Athos in Greece, Sardinia, Corsica, Armenia, Turkey and Israel.
He has directed four performance pieces with Teatr ZAR. Teatr ZAR's Gospels of Childhood Triptych has been seen in Chicago, Los Angeles, San Francisco, Athens, Belgrade, Edinburgh, Florence, Madrid, Paris, Sibiu, Cairo, New Delhi and Seoul. In November 2013 he completed his work, Armine, Sister, for which he developed an original musical dramaturgy and special stage architecture.
He lectures and leads work sessions in Poland and abroad. His awards and honours include: Best New Music Theater for Teatr ZAR from Los Angeles Times (2009); Wrocław Theatre Prize for the Gospels of Childhood Triptych (2010); the prestigious Total Theatre Award for Physical/Visual Theatre and the Herald Angel at the Edinburgh Fringe Festival (2012).
He has originated and coordinated numerous Polish and international projects of the Grotowski Institute, including the Grotowski Year 2009, Masters in Residence, the International Theatre Festival The World as a Place of Truth and the Theatre Olympics 2016 in Wrocław. His efforts led to the opening, in 2010, of Na Grobli Studio, a new location of the Grotowski Institute.
Searching for the Community
Savas Patsalidis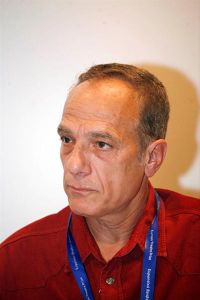 As long as performance was understood as the realization of an already complete project/play, an act of representation taking place in an already signified topos, the viewing experience remained relatively unchanged, despite occasional challenges. In the last few years, however, the reinforcement of theatre's ecology and performative arsenal has changed many things, and above all the way artists deal with the presentational and ecological qualities of theatre.
In this paper, I plan to argue that many contemporary performance artists and groups, using mainly non-traditional surroundings and boundary-pushing subject matter, leverage the power of live performance to provoke a deeper consideration of social, political and eco-cultural issues. They invite audiences to deconstruct preconceived and fixed notions and to build new understandings of their communities, their world and, why not, themselves. My argument is that these artists are not only theatre-makers but also community builders, who use performance to create a stronger sense of community. Under this light I will examine various forms of intervention/participation.
By grouping many trends together I do not claim that they are the same. They are not. What they all share, however, is a desire to invest in ideas of immediacy and reality and create new spaces for their audiences to re-consider what it means to be here, now, this moment, to participate, to explore unknown performance cartographies, to wonder about the political and ecological context that governs their habitus; to talk about things forgotten or never discussed before; to share food or inhale the fragrance of simmering food or pay to eat what the actors have cooked during the show, thus forcing them to break free from the constraints of social decorum and become "spect-actors" with the goal of applying what they have learned to their own lives.
Savvas Patsalidis is professor of theatre and performance history and theory in the Aristotle University, the Hellenic Open University, the Drama Academy of the National Theatre of Northern Greece and regular lecturer in the graduate program of the Theatre Department of Aristotle University. He is the author of thirteen books on theatre and performance criticism/theory and co-editor of another thirteen. He has published numerous articles in Greece and abroad, most of them focusing on theatre history and performance theory. As of 2016 he is the president of The Hellenic Association of Theatre and Performing Arts Critics. For two years he served as vice chair of ITI (International Theatre Institute in Athens). For the last four years he has been the curator of Dimitria, the annual Festival of the City of Thessaloniki. As of 2017 he is also the curator of the international theatre festival organized by the National Theatre of Northern Greece.He is currently the editor-in-chief of Critical Stages (the journal of the International Association of Theatre Critics).
Immersion as the Inscription of the Theatre-Maker's Reading
Manabu Noda
Immersive theatre today aims to bring the audience into the show by invading and disrupting the audience's subjective closure. Often using innovative technology, it radically reconstructs the interface between theatre and audience. The question is whether the audience's immersion into the piece is the sole objective. For instance, it is possible that immersion is being called for so that the audience can share in the artist's interface with the original text. In such a case, the artist's relationship with the original text – and the narrative it contains – will be inscribed in the way the show is made immersive. This question, therefore, concerns not the text/performance opposition; it concerns how theatre can weave its own mode of textuality. This presentation will attempt to answer this question by examining Complicite's The Encounter (premiered 2015 at Edinburgh International Festival, directed and performed by Simon McBurney). Using binaural technology and headsets for the audience, the show is designed to develop inside the mind of each spectator. The text the show is based on – Petru Popescu's Amazon Beaming (1991) – recounts a National Geographic photographer Loren McIntyre's encounter with an uncontacted tribe in the Amazon. In the show, however, what is also foregrounded is McBurney's struggle with the text, overlapping with the problematic nature of the two interfaces in the original text: the one between the author and McIntyre, and the other between McIntyre and the uncontacted people, especially their chieftain who invades the photographer's subjectivity by 'beaming,' or telepathic communication. If time allows, I will expand my argument by discussing some Noh theatre pieces, as well as Robert Lepage'sLipsynch (premiered in its entirety in 2008) and Miwa Yanagi's Zero Hour: Tokyo Rose's Last Tape (premiered 2013).
Manabu Noda is Professor at School of Arts and Letters, Meiji University in Tokyo. He specializes in British theatre history, and has contributed reviews and articles to various newspapers and international periodicals on both Japanese and British theatre. He presented papers on Japanese theatre in numerous conferences around the world. He is member of International Association of Theatre Critics, Japan and is the Editor of Theatre Arts (IATC Japan, moved from print to web after August 2014). He also interpreted for the workshops and rehearsals of The Elephant Vanishes (2003) and Shunkin (2008), directed by Simon McBurney of Complicité. He is a member of the Editorial Board of Critical Stages, the official journal of IATC.
Postmodern Self-Reflexive Drama and the Deconstruction of Space – Case Studies from Singapore, Malaysia and Hong Kong
Benny Lim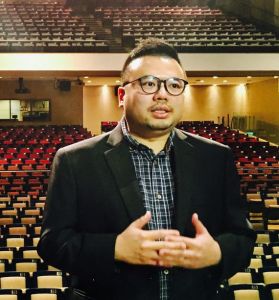 This paper serves as a formal documentation of what author describes as postmodern self-reflexive theatre in the cultural contexts of Singapore, Malaysia and Hong Kong – the three different places where he has resided. Through the conceptualisation and performance of three different theatre series (involving seven pieces of dramatic work) between 2005 and 2017, he analyses and explors the concept of self-reflexivity in relation to the socio-cultural construction and deconstruction of the different places (and spaces). One key outcome involves the discussions of reality and authenticity in the postmodern self-reflexive theatre. Is the performance real? Are the representations of the spaces real? Here, he suggests the concept of 'Self-Self, Self-Peers, Self-All' as a way to look at performance and reality. The concept also rethinks the role of the audiences, including their unexpected involvement and participation in the performance.
Benny Lim has over fifteen years of experience in the performing arts, managing over 60 arts events and festivals. He has also created and performed a number of Postmodern Self-reflexive Drama since 2003. He has held on to the title of the 'Youngest Artistic Director' of a full-time theatre company in the Singapore Book of Records for the last sixteen years. He is currently an Assistant Professor with the Department of Cultural and Religious Studies in the Chinese University of Hong Kong. He obtained a PhD from the Division of Drama of University of Glamorgan (UK) in 2012.Since 2003, Lim has been critically deconstructing his own socio-cultural self and has presented a series of performances of which he call them Postmodern Self-reflexive Drama. The concept of space plays a critical role in his works as space is where meanings are constructed and cultures are formed. Moreover, he has physically lived in three different countries and has a personal response to each of these locations.
Keynote Address
Joshua Sobol
Speaking from the experience of developing new strategies for international exchanges of theatre programs at The Adam Mickiewicz Institute in Warsaw, the author will share her concepts as an editor of an English language anthology of new Polish texts for stage and will also discuss resulting new collaborative projects: festivals of new Polish plays in New York and Dublin; Digital Play Festival LA-Warsaw; Time Capsule Project (Warsaw-Vilnius-Prague- Minneapolis- Budapest-Bucharest-Tibilisi- Kiev). Another topic of the presentation will be a new, transnational anthology of 5 minute plays.
Joanna Klass has been presenting Polish theatre internationally in New York, Paris, Moscow, Edinburgh, Santiago, Sao Paulo, Seul, Hong Kong and Istanbul. In 2008-2009 she served as the Director of the Grotowski Year. In her activity at The Adam Mickiewicz Institute in Warsaw as a Senior Expert in theatre and dance programs, Klass has spearheaded several new projects: international residency programs, supporting emerging artists and focusing on new dramaturgy. She has explored international playwright collaborations in dramaturgical translations for (A)pollonia: Twenty-First Century Polish Drama and Texts for the Stage, an anthology of contemporary Polish drama published in 2014 as part of Seagull Books' In Performance series (Krystyna Duniec, Joanna Klass, Joanna Krakowska, eds.). She also works as an independent curator of multidisciplinary projects including two editions of WAR<SO>VIE (an open free space festival discussing performing arts in public space); collaborations with Warsaw Bauhaus and other independent, practice-driven, creative organisms that engage themes of art and social change. In 2016 she programmed for Center of Collaborative Co-creation- Curie City in an abandoned meat shop in the center of Warsaw. The Time Capsule concept was developed in the framework of "Curie City- incubator of experimental art in Warsaw".
Strategies of international collaborative practice in generating new texts for stage
Joanna Klass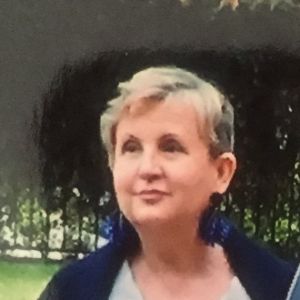 Na základe skúseností s vývojom nových stratégií medzinárodnej výmeny divadelných programov na Inštitúte Adama Mickiewicza vo Varšave sa autorka podelí o know-how redaktorky anglického zborníka nových poľských textov pre divadlo a predstaví aj nové projekty spolupráce: festivaly nového poľského divadla v New Yorku a v Dubline; festival Digital Play LA-Varšava, projekt Time Capsule (Varšava-Vilnius-Praha-Minneapolis-Budapešť-Bukurešť-Tbilisi-Kyjev). Ďalšou témou prezentácie bude aj nová medzinárodná antológia päťminútových hier.
Joanna Klass predstavuje poľské divadlo po celom svete, v New Yorku, Paríži, Moskve, Edinburghu, Santiagu, Sao Paule, Soule, Hongkongu a v Istanbule. Dva roky bola riaditeľkou Roka Jerzyho Grotowského. V rámci činnosti vedúcej odborníčky pre divadelné a tanečné programy na Inštitúte Adama Mickiewicza vo Varšave razila cestu niekoľkým novým projektom: programom medzinárodných pobytov, podporujúcim začínajúcich umelcov a zameraným na novú dramaturgiu. Medzinárodnú spoluprácu dramatikov skúmala v dramaturgických prekladoch do knihy (A)polónia: Divadlo a divadelné texty v dvadsiatom prvom storočí, zborníka súčasnej poľskej drámy, ktorý vyšiel v roku 2014 ako súčasť série In Performance od Seagull Books (redaktori: Krystyna Duniec, Joanna Klass, Joanna Krakowska). Pracuje tiež ako nezávislá kurátorka multidisciplinárnych projektov, vrátane dvoch edícií WAR<SO>VIE (otvoreného festivalu zameraného na performatívne umenia vo verejnom priestore); spolupráce s Warsaw Bauhaus a inými nezávislými, činne orientovanými kreatívnymi útvarmi, ktoré sa zaoberajú umením a spoločenskou zmenou. Roku 2016 vytvorila program pre Centrum spolutvorby Curie City, ktorý sa konal v opustenom mäsiarstve v centre Varšavy. Projekt Time Capsule vznikol v rámci "Curie City – inkubátor experimentálneho umenia vo Varšave".
Slovak ways to the immersive theatre
Dáša Čiripová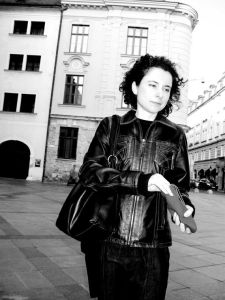 Although the concept of immersive theatre has been established in the international context already, this term was brought to Slovakia only last year by the Czech director Petra Tejnorová. In the collaboration with the DPM theatre, she enabled the audience to take part in the development of the storyline of Christmas in Stalkvile, inspired by the play by Falk RichteDie Verstörung. The production took place on couple of levels of a devastated building nearby Urban House Cafe in the centre of Bratislava. Immersive elements have also appeared in the performative installation, Principles of Newspeak, at the Studio 12 in Bratislava under the direction of Rastislav Ballek. These two pieces are of course not the only ones that have used the increasingly popular style of immersive theatre. Moreover, there were certain predecessors of this movement in Slovak theatre, although without the term itself was never used This paper will therefore explore the history and the present of immersive theatre in Slovakia.
Dasa Čiripová graduated from the Department of Theatre Studies at the Latin Academy of Arts – University in Bratislava. She worked at the Theatre Institute, as well as the Film Institute in Bratislava. She currently works for The Goethe Institute. She is a co-founder of Code, a magazine specifically dedicated to theatre, whose Editor-in-Chief she was from 2010 till 2014. Currently she is completing her PhD in Ancient Theatre Studies at the Comenius University in Bratislava. Čiripová also works at the Institute of Theatre and Film Research, which belongs to the Slovak Academy of Sciences. A theatre critic, dramaturg, and occasional curator, she collaborates regularly with the Theatre Institute and is a member of the International Dramaturgy Board of the Divadelná Nitra International Festival.
The performative space and immersive theatre in China
Nick Rongjun YU
Over the past few years, Chinese theatre has claimed a series of new venues, especially in big cities. At the same time, immersive theatre has become more and more popular in China, from experimental productions to commercial works, from independent companies to national theatres. Chinese versions of popular immersive plays from London and New York, like Sleep No More and Peter Pan, have been presented in Shanghai and Beijing. On the other hand, certain Chinese young artists have started to create their own immersive works in places ranging from universities to factories, and Chinese opera shows have been presented in Chinese gardens, thus being integrated into the real lives of people.
Based on contemporary plays, some of these new works focus insensitively on the performative spaces in which they are presented, incorporating technology and multi-media as well as local culture.
The connection between traditional culture and modern society is an important subject in China, therefore it is not surprising that these shows incorporate it. From the space of traditional opera to contemporary drama, this paper will discuss varieties of immersive theatre in China, between tradition and innovation.
Nick Rongjun YU, also known as Nick, is an award-winning playwright, the director of Shanghai International Comedy Festival and the Vice President of Shanghai Performing Arts Group. Nick graduated from the Shanghai Physical Education Institute with a bachelor's degree in medicine, and is currently pursuing a Ph.D. at Shanghai Theatre Academy. Since 2000, he has authored more than 50 works for stage and screen. His numerous stage plays have been performed not only by SDAC and other theatre companies in China, but by foreign companies as well, with productions in Chinese, English, Japanese, Turkish, Spanish, Italian, Hebrew and other languages and dialects. In addition, his works have been published in Chinese, Japanese, English, Spanish, German and Turkish. He is the manager of the Arts Theatre, Drama Salon, and the D6 Studio of the Shanghai Dramatic Arts Center. Starting with 2005, he has been the director of the Shanghai International Contemporary Theatre Festival, an annual festival that invites theatre companies from all over world. Nick received Asian Cultural Council Fellowships in 2004 and 2007 to conduct research on cultural exchange programs in the United States and was a fellow for International Residency of the Royal Court Theatre in 2008.
Storytelling – from words to theatre
Michel Vaïs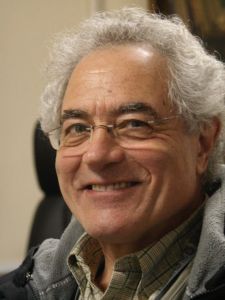 Storytelling in Quebec has become an important part of the performing arts in the past thirty years. Although rooted in traditions, this form of art has recently acquired a new diversity. Many storytellers now seem to get closer and closer to the theatre, by using props, music, light effects, by working on a new relation with space, on audience-performer interaction, and so on. I will examine this trend, focusing on a couple of recent shows. In the first one, created by the storyteller Mafane, there are no objects, but interesting light and sound effects, and a bold usage of space, with the audience in a 360 degrees configuration all around the storyteller. In another show, the storyteller Françoise Crête works with theatrical objects to an extent not easily seen before. This paper will discuss the way a story, built and told by the storyteller in a traditional fashion (with no prior text, but only a structure, with a succession of events and images, allowing improvisation during the show, taking into account the audience's reactions, without "acting", etc.), can come to fit into a theatrical context with which more and more storytellers are now flirting.
Michel Vaïs was born in Tunisia but has been living in Montreal (Quebec, Canada) since the age of 12. He became an actor in an avant-garde theatre company, then a director and a playwright, before teaching for 12 years. He received a bachelor degree from Université de Montréal, Master of Arts from McGill University, and a PhD in theatre studies from Université de Paris 8. He was a broadcaster for Chaîne culturelle de Radio-Canada for 22 years. Editor at Revue de théâtre JEU since its foundation in 1976 (and now senior editor), he presided the Quebec Association of Theatre Critics and joined the International Association of Theatre Critics in 1992. He became treasurer, then vice-president, and since 1998, is Secretary General of the IATC, serving with four presidents. He published his doctoral thesis, L'Écrivain scénique (Presses de l'Université du Québec, 1978), then L'accompagnateur. Parcours d'un critique de théâtre (Varia, Montreal, 2005), directed the Dictionnaire des artistes du théâtre québécois (Jeu/Québec Amérique, 2008). Vaïs is also a translator. His last work is the French translation of Lamberto Tassinari's John Florio, alias Shakespeare (Éditions Le Bord de l'Eau, Bordeaux, France, 2016). He is also the French language editor for the IATC webjournal Critical Stages/Scènes critiques.
Organiser: Slovak Centre of the AICT (International Association of Theatre Critics AICT-IATC (www.aict.sk)) and the Theatre Institute Bratislava (www.theatre.sk) within the framework of the Nová Drama/New Drama festival (www.novadrama.sk).
The event is supported from the public funds by the Slovak Arts Council.
Conference will be held in English. Simultaneous interpreting to Slovak.
Programme
Thursday 11 May 2017
9.00 a.m. – 9.15 a.m.
Presentation of the participants
9.15 a.m. – 10.00 a.m.
Introduction by Vladislava Fekete, Zuzana Uličianska and Octavian Saiu
10.00 a.m. – 10.30 a.m.
Keynote Address by Jaroslaw Fret
10.30 a.m . – 11.00 a.m.
Savas Patsalidis
11.00 a.m. – 11.30 a.m.
Coffee break
11.30 a.m. – 2.00 p.m.
Manabu Noda, Benny Limm
2.00 p.m. – 3.00 p.m.
Lunch
Friday 12 May 2017
9.00 a.m. – 9.30 a.m.
Keynote Address by Joshua Sobol
9.30 a.m. – 10.30 a.m.
Joanna Klass, Dáša Čiripová
10.30 a.m – 11.00 a.m.
Coffee break
11.00 a.m. – 12.00 a.m.
Yu Rongjun, Michel Vaïs
12.00 a.m. – 1.00 p.m.
Lunch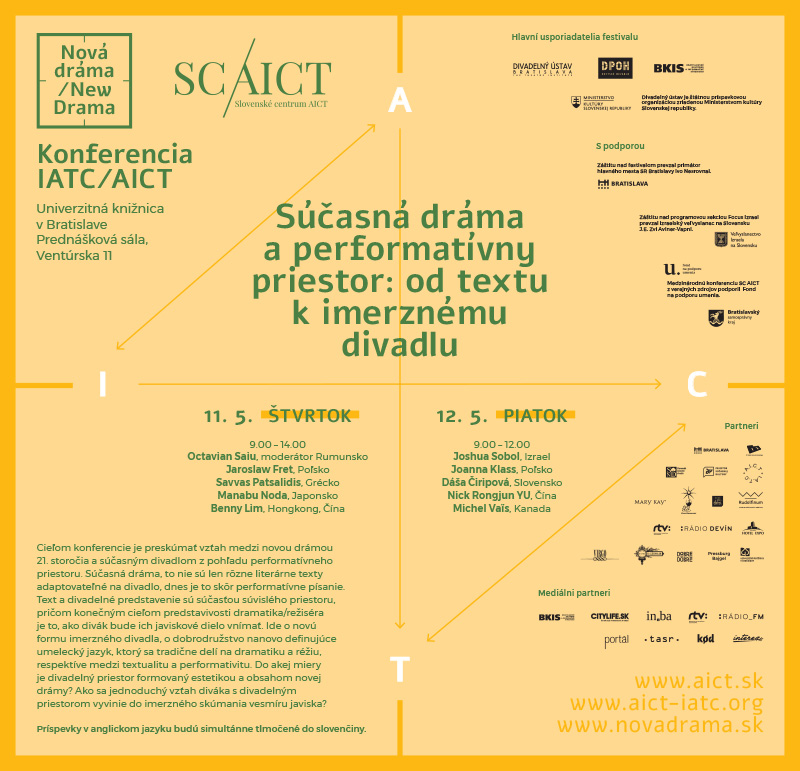 Gallery